Worship: Sundays at 9:00 & 10:30am
We live stream all our worship services so you can join in, no matter where you are! You'll be able to see lyrics and sing along, engage with the message, and join in the chat to greet your fellow online worshipers.
Click the link below to join in the live stream.
Current Series: Renewed
So much has happened in the last year. Our eyes were glued to the daily numbers, we boarded up in our homes, and our routines were interrupted. Sports were cancelled and then were held in a very different format. There was racial tension that opened our eyes to injustices. The political vote revealed what social media already made apparent – we are divided. These changes were already a part of our lives, but a crisis accelerates change. And the result is confusion, frustration, depression, and hostility.
But God has an answer for all of this. When we dig into God's word, we find that God has an answer for every challenge we face. We aren't stuck in our current state. We can find renewal when we look at what God intends for our lives. As we study God's Word in this series, we will see how God bring renewal to our hearts and minds, our daily lives.
Click the image below to read about each of the upcoming messages and to access past messages in this series.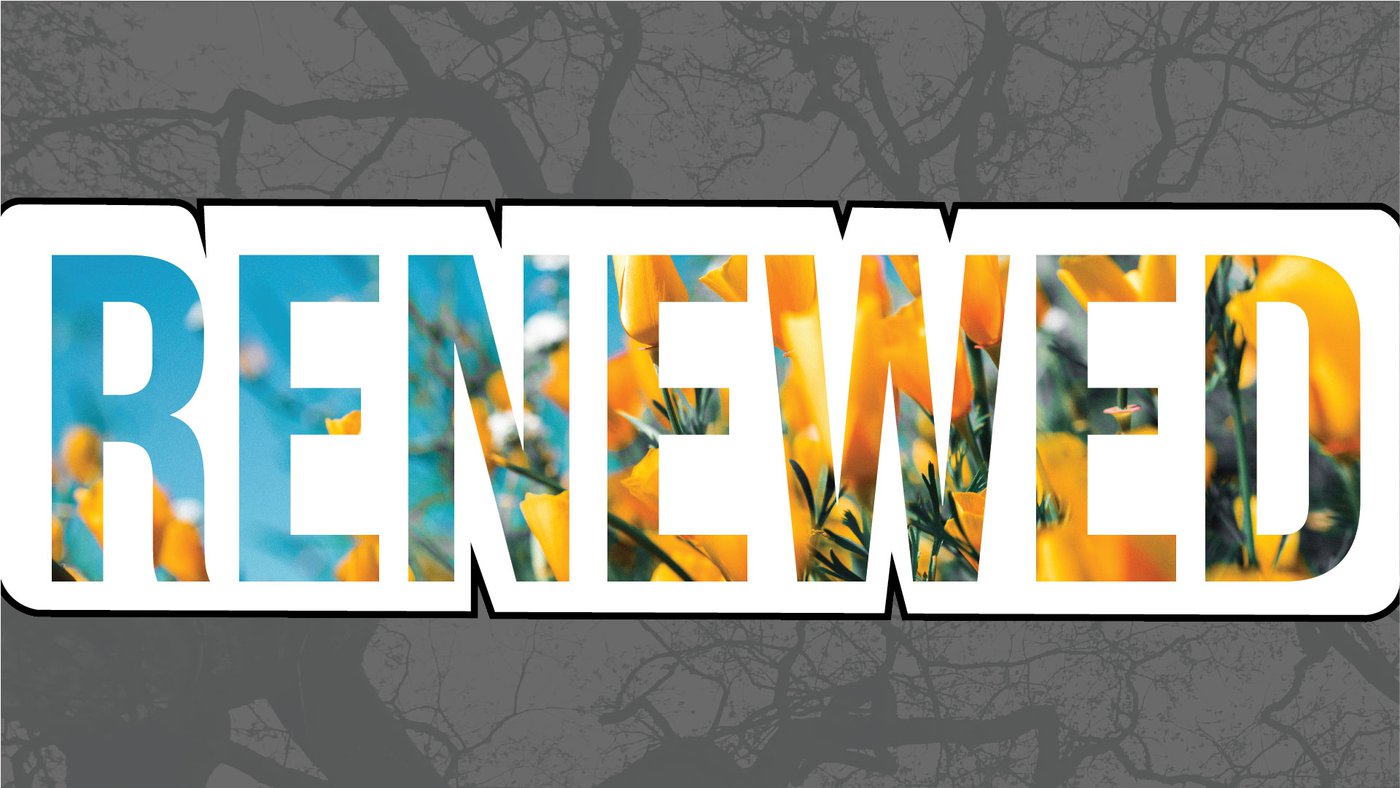 Past Messages
Looking for additional messages to encourage and inspire you? Click the link below to access text and video from all our previous messages.