Reopening Information
We are excited to announce that, starting the weekend of June 27, we'll offer limited seating for in-person worship! Seat reservations will be required. Look at the chart below to get an idea of what to expect, or click here to learn more.
Click the link below to reserve your seats for worship. (NOTE: Link may not be active on Monday and Tuesday each week as we prepare for the upcoming weekend. If you get an error message when clicking the link, please check back on Wednesday!)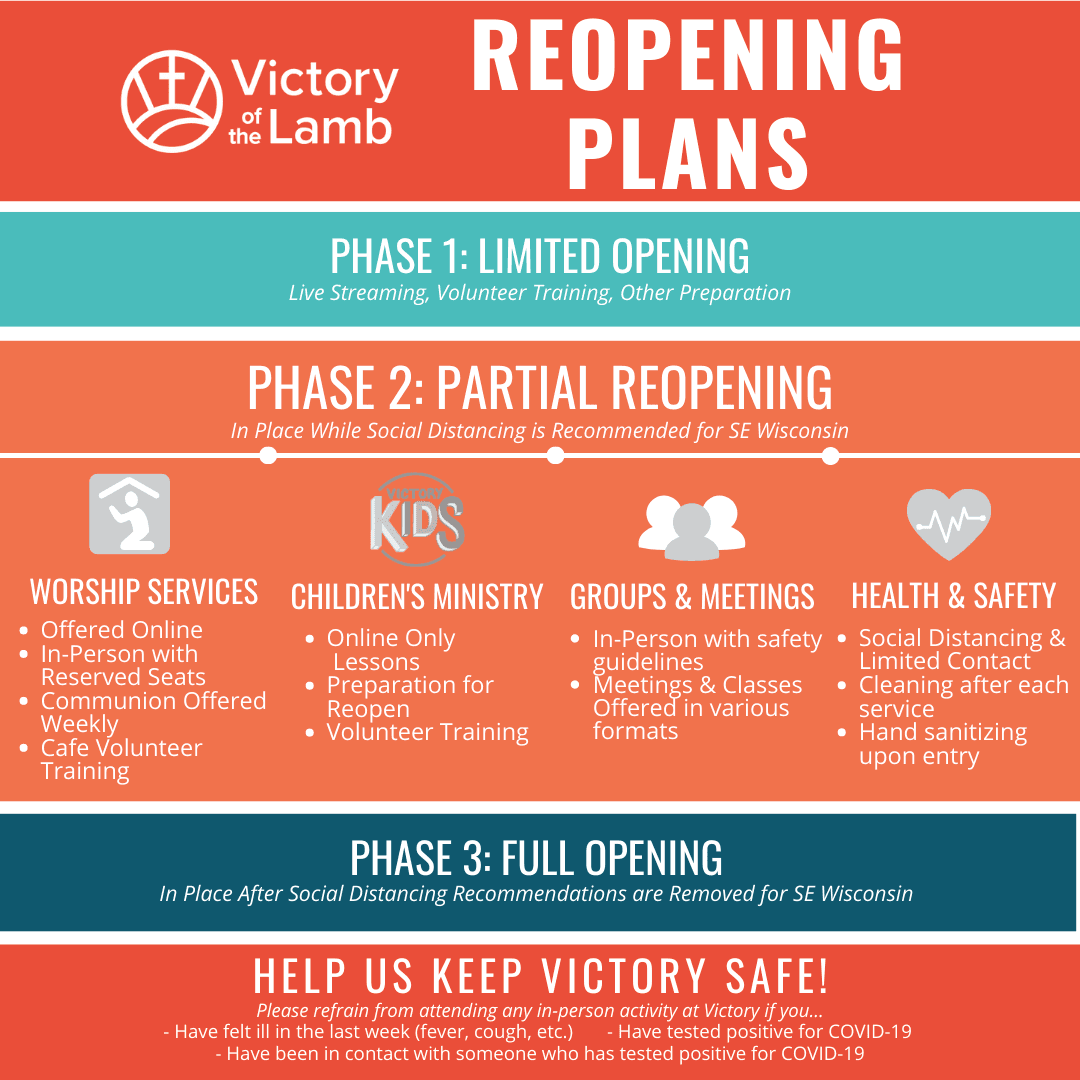 Not Ready for In-Person Worship?
If you aren't ready or are unable to attend in-person worship, no worries! We will still stream all of our service online on Saturdays at 5:00pm and Sundays at 9:00 & 10:30am at victoryofthelamb.com and on YouTube.