Online Bible Study Options
Pastor Bill and Pastor Ben have prepared some online Bible studies for you to grow in faith, even with the craziness of our world right now. Below are descriptions of each Bible study and links to join in!
Sermon Deeper Dive
After Easter, Pastor Ben will start a Bible Study on Wednesdays at 7:00am. In this study, he'll do a deeper dive into the topics and Scripture readings from the sermon the week before. More details coming soon!
Anxiety: Calm in the Chaos (Pastor Bill)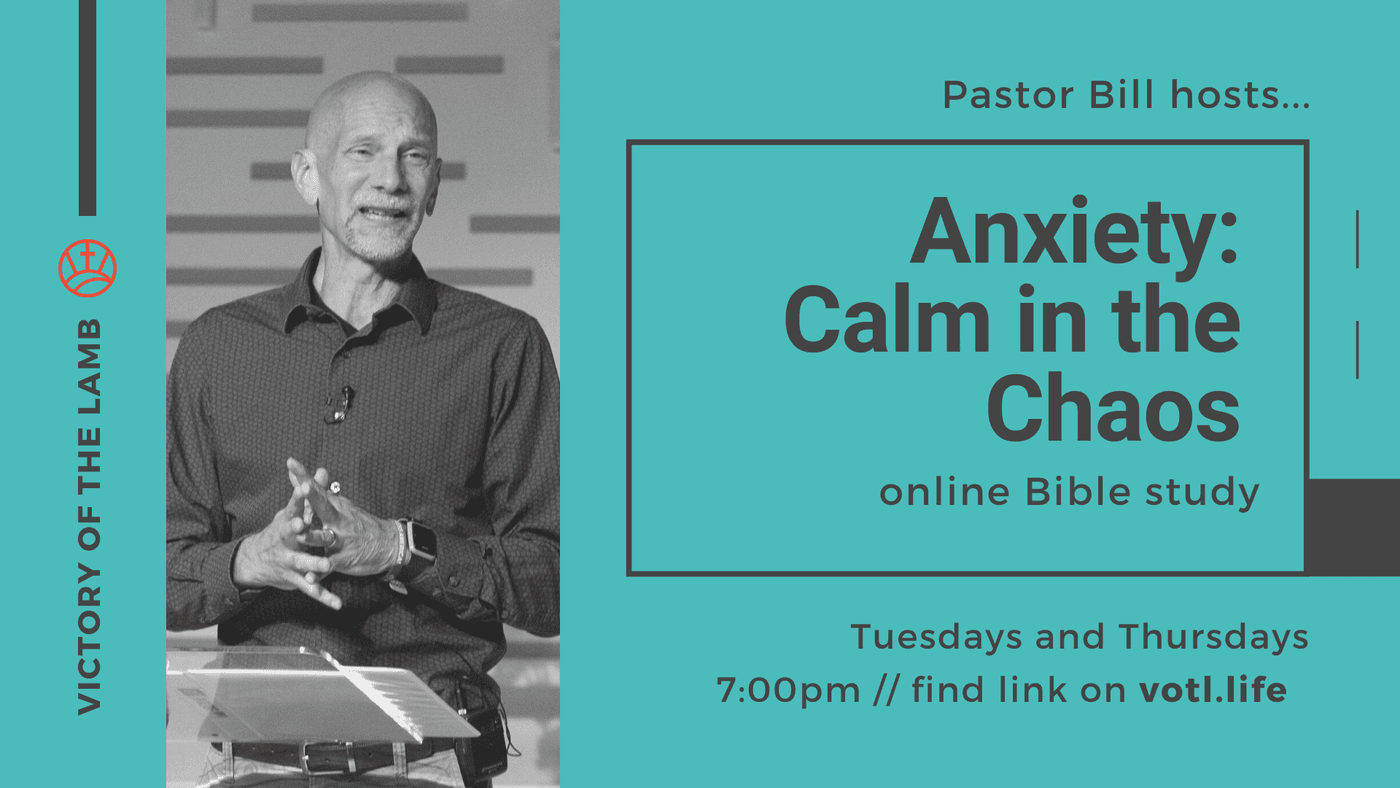 In this study, Pastor Bill will explore the struggle with anxiety that many people have, especially now. He'll help you understand what the Bible says about anxiety and what you can do to be less anxious.
Pastor Bill will offer these studies as webinars at 7:00pm on Tuesday and Thursday evenings - March 26, March 31, April 2, & April 7. Click the link below to join!