So often, with the pressures of our jobs, our families, and society, we get stuck in a rut. We don't feel like we need God because life's going well. Or, we don't know where He is as we struggle with pain, sadness, and loneliness.
This Easter, remember this: Jesus died and rose for you. The Resurrection wasn't just something that happened 2,000 years ago. It changes you today and for eternity.
Join us on Easter Sunday at 9:00 or 10:30am. Services are held at Victory of the Lamb, located at 11120 W. Loomis Rd. in Franklin. (See map below.)
Whether you come to church all the time, have fallen out of the worship routine, or are looking for a church to call home, this Easter Sunday celebration is for you and your family.
What to Expect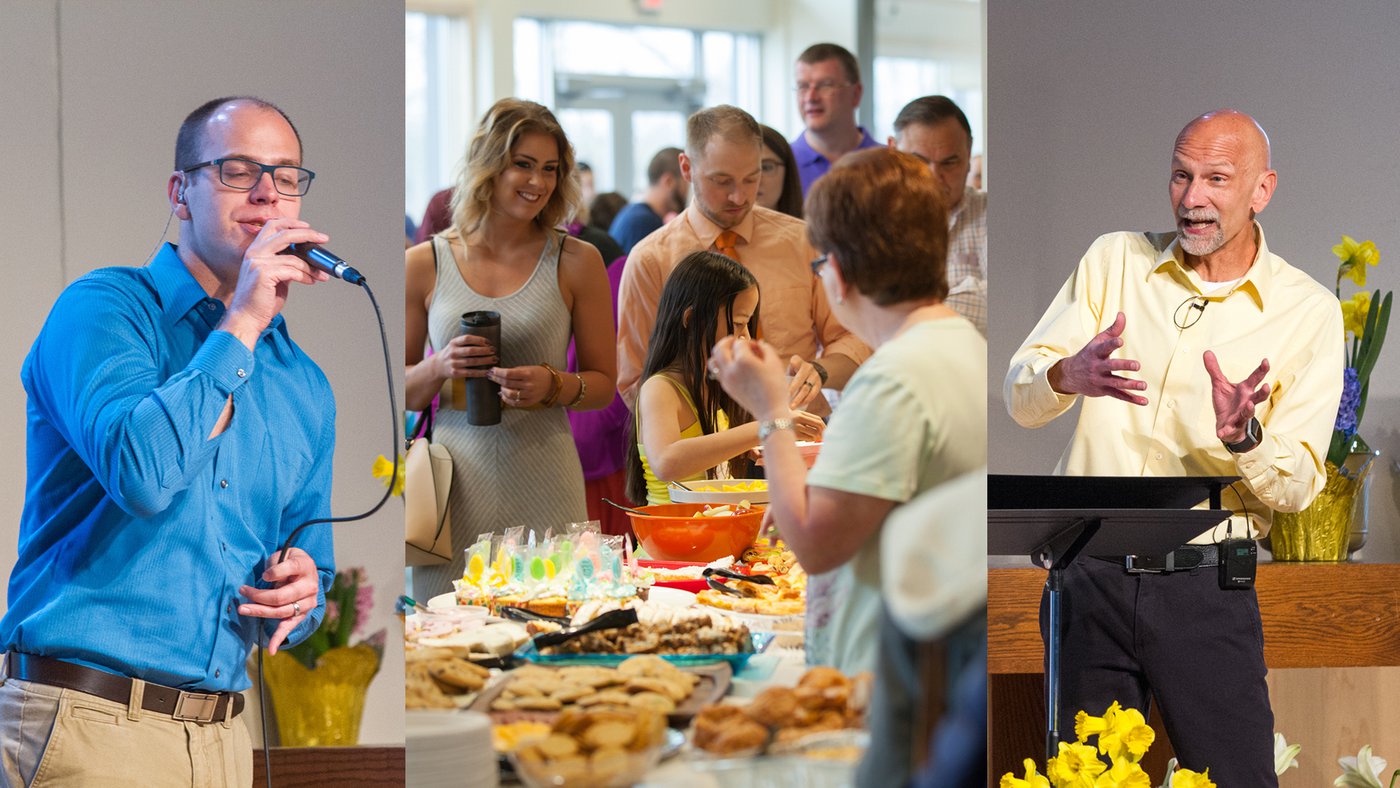 Going to a new place can make you a bit uneasy. We want you to feel at home right away! So, here are a few things you'll want to know about our Easter at Victory experience:
Dress comfortably. We're relaxed, and we want you to be too!
Arrive a few minutes early. Our Victory Cafe serves a free breakfast every Sunday. Enjoy variety of food and beverages before each service. Then, bring your coffee into the service with you and get comfortable!
Bring your kids with you. Kids are welcome to join you in worship. However, they will LOVE participating in Victory Kids, our fun and safe kids' program offered during the 9:00 & 10:30am services. Click here for more information about Victory Kids and to pre-register your children.
Participate in worship as you feel comfortable. Song lyrics and readings are projected on screens in our worship area. Live music is provided by our Victory band.
Enjoy an inspiring message. Pastor Bill will share the Gospel with you and assure you of your victory in Christ.
Service length: approximately 60 minutes
Want more information? Check our our website!
Got Questions?
If you would like additional information, have questions, or just want to connect before you come, fill out the form below. We'll get back to you within 24 hours.
Don't worry... your information is safe with us. We'd never spam you.
Not Ready To Visit Yet?
No problem! We also live stream our services, so you can check out Victory of the Lamb from the comfort of your living room.
Click the button below to watch our services online at 9:00 and 10:30am every Sunday morning.