Online Bible Study Options
Our pastors have prepared some online Bible studies for you to grow in faith, even with the craziness of our world right now. Below are descriptions of each Bible study and links to join in!
Sermon Deeper Dive (Pastor Ben)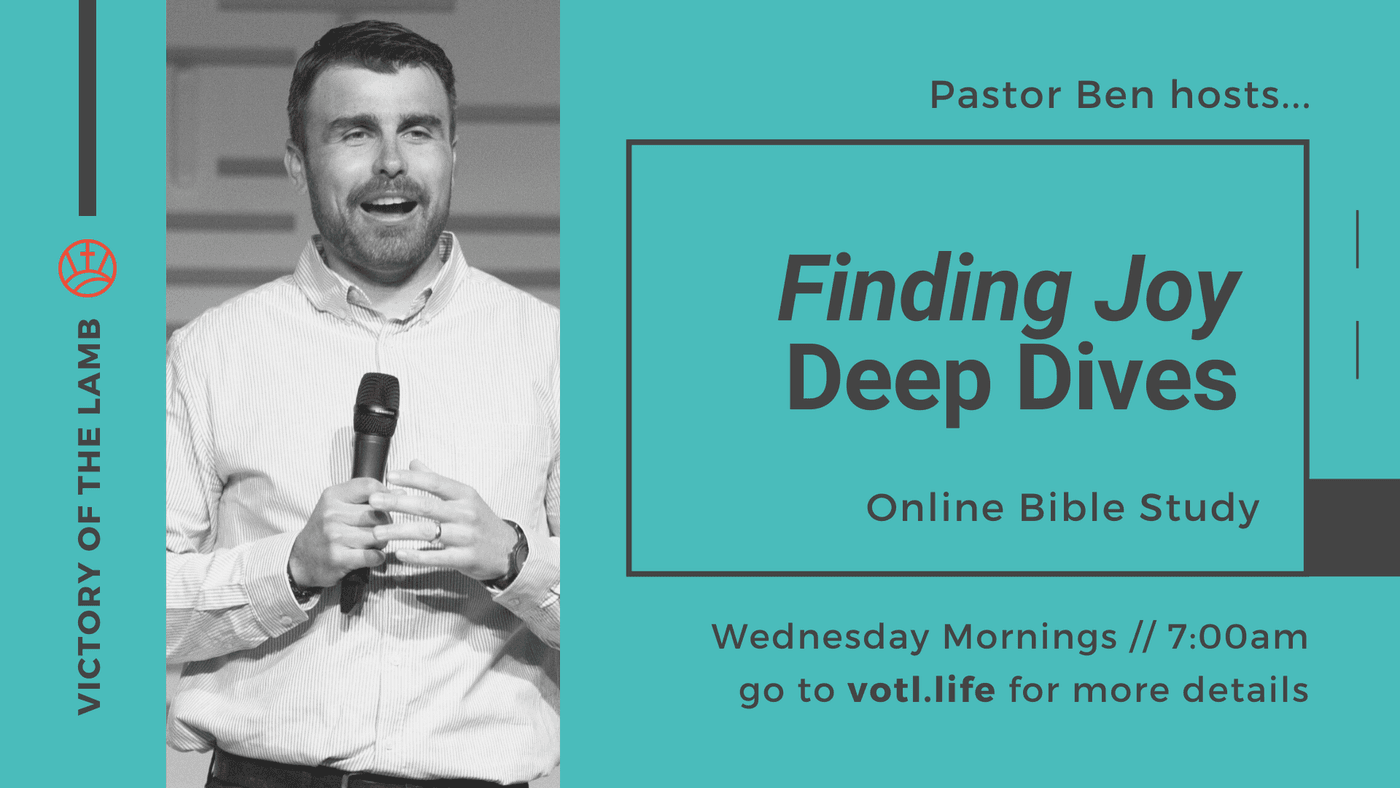 Pastor Ben will host a Bible Study on Wednesdays at 7:00am. In this study, he'll do a deeper dive into the topics and Scripture readings from the sermon the weekend before. You can join this study on Facebook. Pastor Ben will be available as the video airs to answer questions and interact with you.
Biblical Storyline (Year-Long Reading Plan)
The Victory Community is working through the Bible in a year with the Biblical Storyline Plan on YouVersion. Click the link below to learn more about this plan and access archives of the Biblical Storyline lecture series on topics from the plan.
Bible Study Archives
You can also access a variety of Bible studies on-demand. The links below take you to view series of Bible Study videos on our Facebook page. (You can access these without logging into Facebook.)
Other Faith Resources
Looking for more? We've got blogs, podcasts, and more to help you grow in your faith! Click the link below to learn more.